Meet the Bespoke Fit Life team of personal trainers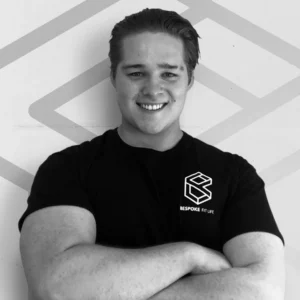 Thomas Cundy MSc
Managing Director and Senior Personal Trainer
Tom has worked as a personal trainer for over 10 years now, helping over 100 clients ranging from 14 – 87 years young to achieve their health and fitness goals, get fit for life and build lasting healthy habits to stay strong and fit.
He has an honors degree in sports and exercise science on top of my personal training qualifications, as well as the valuable experience of working with international level athletes in high performance facilities across a range of sports and over 100 clients in the general population.
Tom found his love for training when he was playing representative rugby and football. During a year that he worked at Melbourne Grammar school in Australia, he found a real passion for coaching people and fell in love with the challenging process of helping clients achieve their fitness goal. After three years in London, Tom met Paul, and knew instantly that their client centered, scientific approach to training was a perfect match. So, after two years working together, Tom and Paul teamed up to help bring the Healthspan training system to you!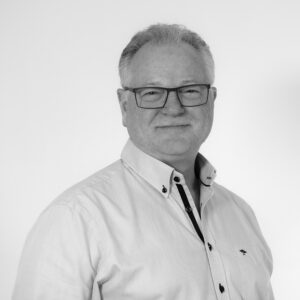 Martin Haines
Chartered Physiotherapist and Biomechanics Coach
Martin is an experienced Chartered Physiotherapist, Biomechanics Coach, former Remedial Gymnast and Recreational Therapist, with a wealth of expertise in sports medicine, biomechanics and rehabilitation.
Martin brings us a huge amount of professional sports experience with him from across diverse fields, having worked at the highest level in Football, International Rugby, Formula 1, and Boxing, as well as with five olympic champions. He will be heading up our Physiotherapy Department and looking to provide expert treatment, advise and rehab programmes using objective measurements to quantify improvement and optimise our clients' progression.
The body is an 'integrated system' and each body part contributes to the whole. With this in mind, Martin always makes sure that he understands why a client has a certain problem before working on the problem itself. This helps provide the building blocks towards getting the client back to a more 'normal life', with socialising, gardening, working or participating in sports pairing perfectly with our training system, ultimately enabling clients to be life fit in a healthy and sustainable way.
Martin is also an accomplished author and his work has been presented at scientific congresses across the world, including the International Olympic Committee World Congress on illness and injury in sport. He is also a former Honorary Senior Lecturer at Salford University and former Chair of the UK Biomechanics Coaching Association.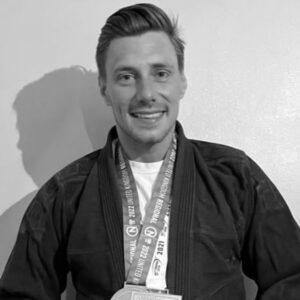 Zack Webster
Personal Trainer and Physiotherapist
Zack has a degree in sports performance and exercise development. He is a fully qualified personal trainer and massage therapist, currently finishing his physiotherapy degree at the University of Leicester, with NHS placement experience.
Zack has over 18 years of experience in strength and conditioning training, covering hypertrophy, Olympic lifting, cardiovascular endurance, flexibility and mobility. He also has over five years of experience in Japanese and Brazilian jujitsu, achieving multiple national level medals.
At Bespoke Fit Life, Zack adds his skillset to the HealthFit training system by implementing in depth pre-habilitation and post injury rehabilitation on a one-to-one basis.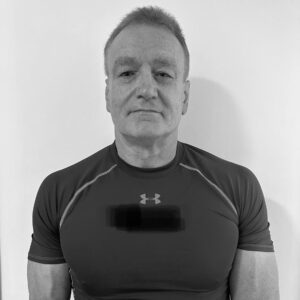 Paul Lloyd Davies LLM, MSc, GC (S&C), CSCS, *D, RSCC*, Emeritus
Head Trainer and Clinical Exercise Physiologist
Paul's career spans over 40 years of academic and elite, professional, and Olympic level work, and an appointment as a visiting lecturer to Nottingham School of Sports Medicine and course leadership for the BSc in Sport Science at Nottingham Trent University.
During this tenure Paul was joint National Director of Coaching for the Sports Council recognised Governing Body the BJJAGB and National Coaching Director for the CCPR recognised MMA.
Paul now works in collaboration with Tom, acting as Clinical lead for Exercise Physiology, Lead Strength & Conditioning, staff training and CPD at the Bespoke Fit Academy.